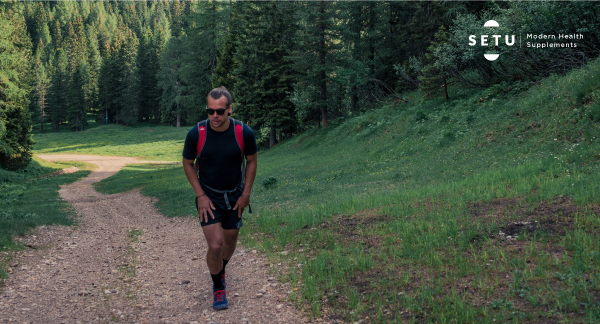 More on diabetes
Oxidative stress due to free radicals causes an array of dysfunctions that may work at the DNA level, up the ladder to development of diabetes, neurodegenerative diseases and skin aging. Free radicals are generated because of strenuous activities like vigorous exercise, due to pollution and unhealthy dietary and lifestyle choices. While our body has an elaborate antioxidant system, overproduction of free radicals may overwhelm this system and create oxidative stress within the body. Thus, to supplement our defence against oxidative stress, it is vital to consume a diet that is rich in natural and potent antioxidants.
Curbing those Sugar and Carbohydrate from the food we eat is a good start. It is important to steer clear of the food items that have saturated fats. Foods like cookies, chocolates, dairy products, resins, synthetic meat , baked and fried foods should be avoided to keep the blood sugar level at check. On the other hand fruits and vegetables like Spinach, Broccoli containing Alpha lipoic acid ; Berberine ; Gymnema ; Bitter Gourd and so on are often prescribed. These ingredients are used in making ranges of medicines to cure diabetes and one of them is Setu's Sugar Soldier. Sugar Soldier contains all the essential natural- daily supplements to tackle hyperglycemia.

I started taking out my Grandfather more often for morning walks, as he was recommended by his doctor to be fit. All those online videos about how exercise can help build our metabolism stronger, finally convinced him to come along with me. For him these morning walks are the best way to get connected with the nature. He often complains that for a long time he avoided all sort of physical activities and ignored his health. Exercises like Running, Yoga, Brisk Walking can indeed be effective to address diabetes.

It is also advisable to have low carbohydrate diet. Foods containing protein, natural fats are good for our health. " Low- Carb Diet " are also one of the most oldest way to treat Type 2 diabetes. So if we plan to start a low calorie diet we can always add those mouth watering Avocado, Zucchini, Spinach, Carrot, Egg white, Mushroom in our diet as they have low Carbohydrate.
RELATED: Super Foods to Control Diabetes
Some of the recent studies show that fasting is also a good practice to get the insulin and the sugar level down. Fasting as opposed to starvation is a practice of not eating any food for a certain amount of time. It is an age old beneficial method to burn fat, preserve body muscle and revitalize energy. Some heath conscious people choose to do intermittent fasting, which is a method involving fasting for 14 -16 hours of day and developing eating habit for specific period of time. Within this 8- 10 hours of preferable eating time the food intake can be adjusted. But fasting can only bring effective results if followed properly.

Lastly the most challenging way to be healthy is by restricting ourself from some of the practices like alcoholism, smoking which bring weakness in the body. This is a gradual process and can only be done with a very strong determination.
There is nothing incorrect to choose a healthy lifestyle. We might have to give up on a lot of things that we enjoy but we certainly attain a better health management skill.