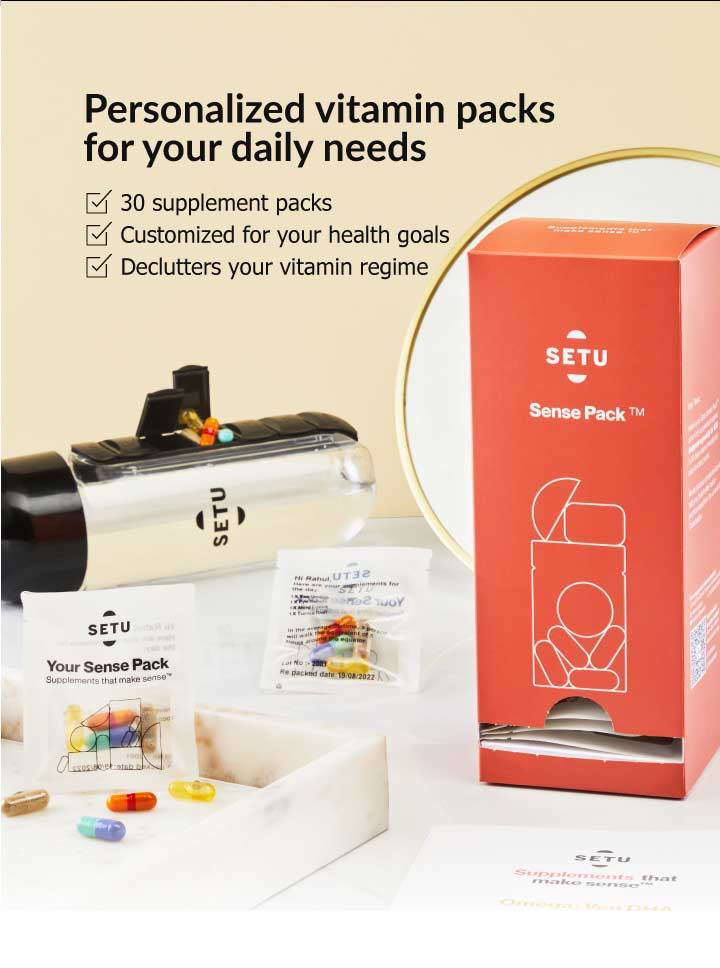 We sort and package your supplements into
personalized daily sachets,
designed around your life.
Backed by science. Delivered to your doorstep. Just swipe open a sachet – and take your next dose! #EverySwipeCounts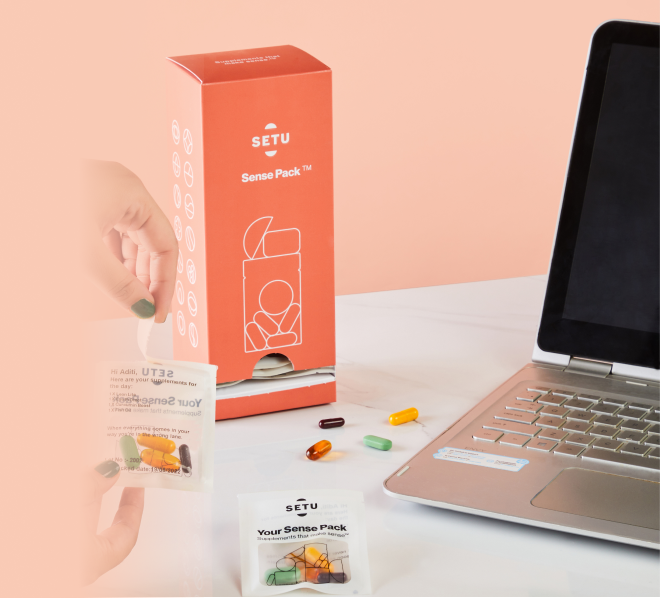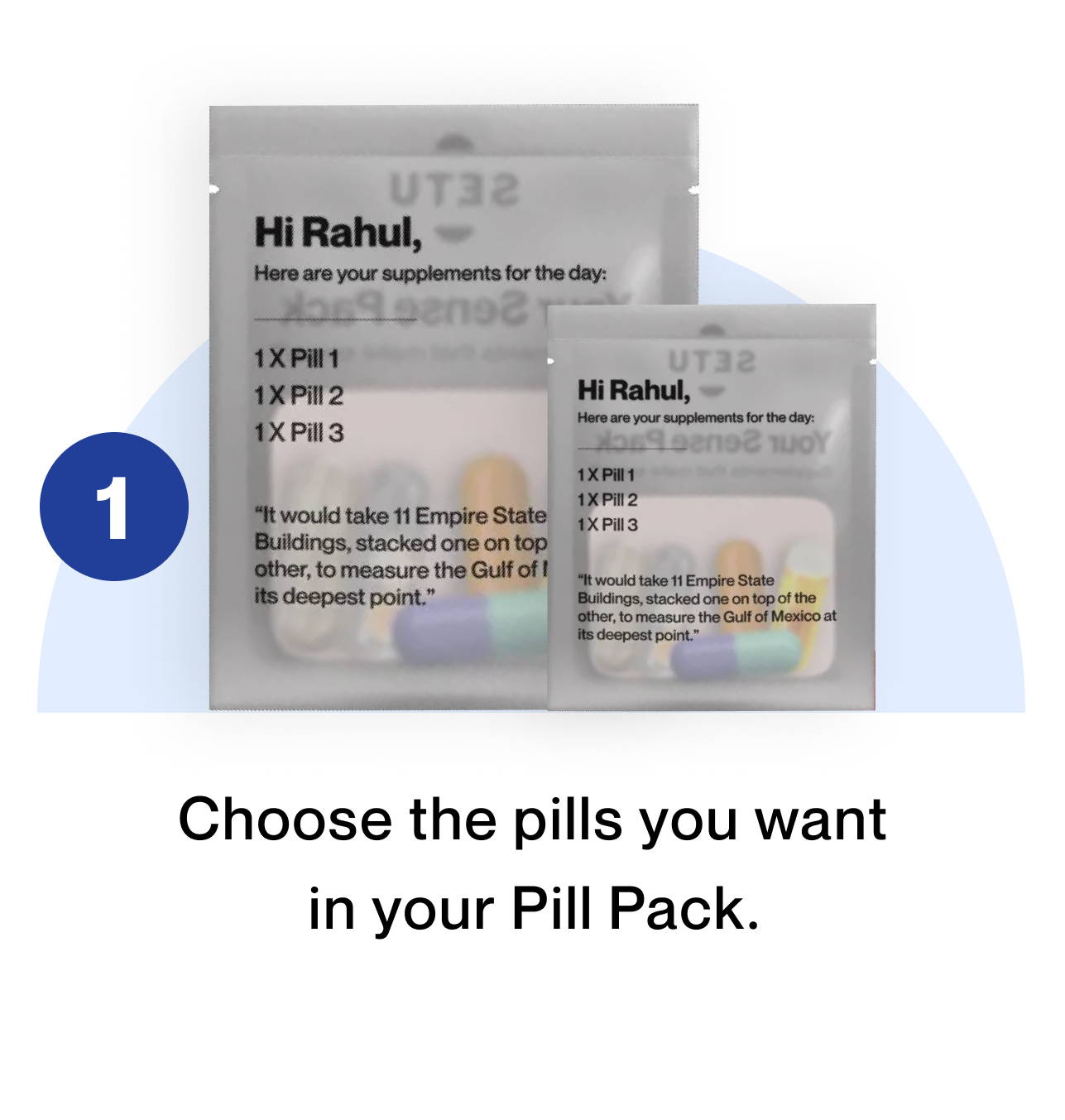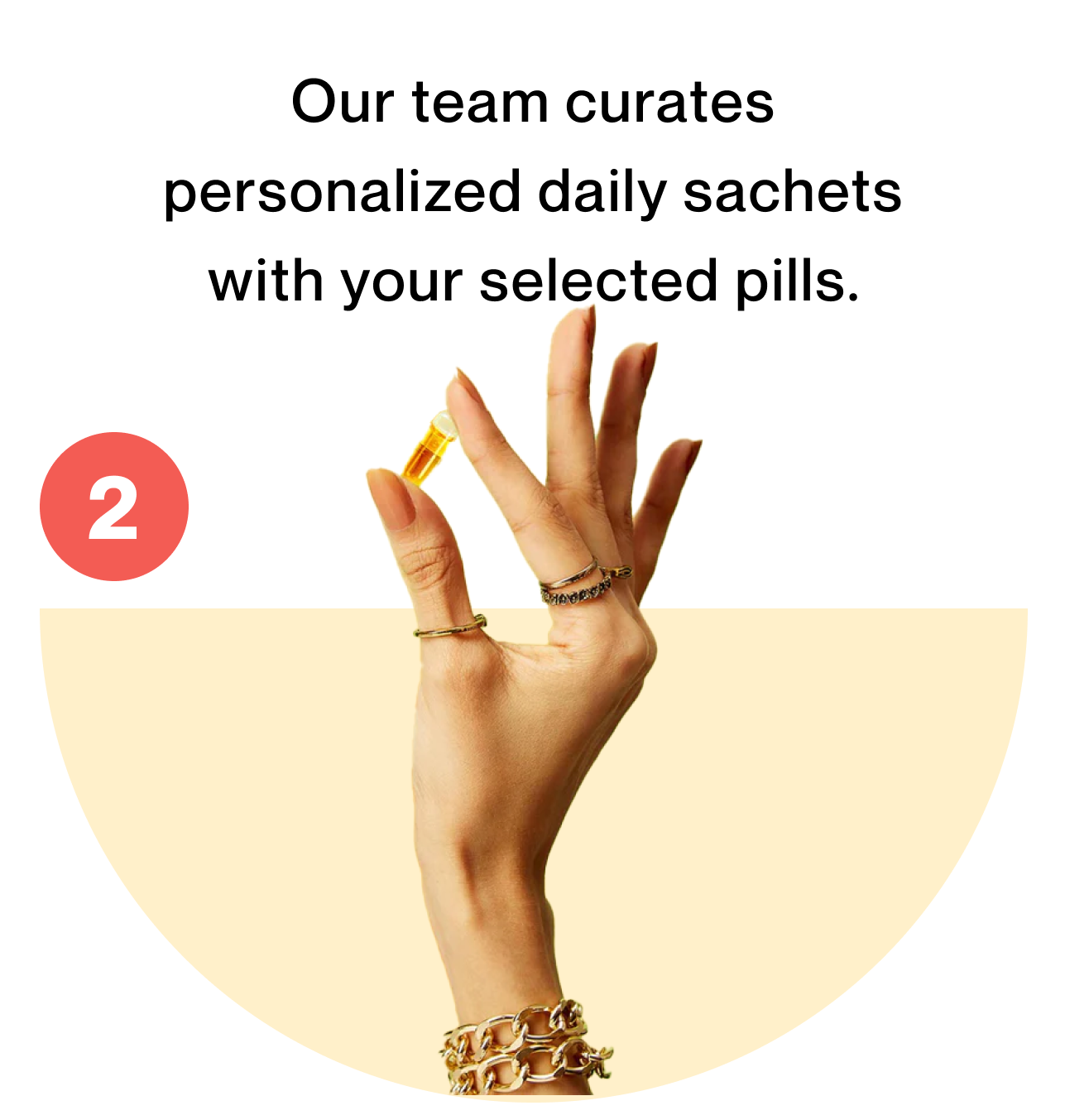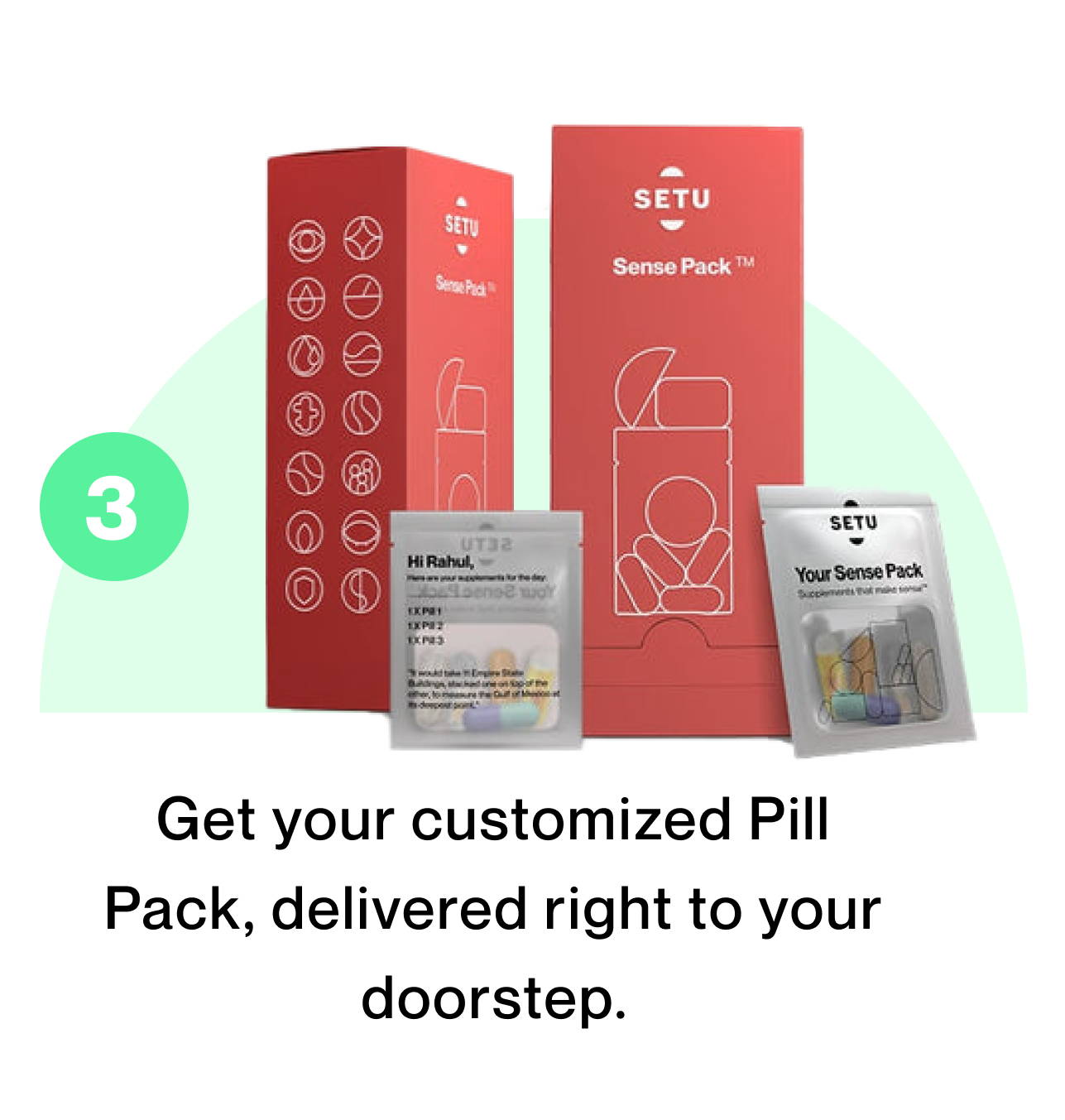 Pop your daily sachet
into your pocket and head out!
P.S. Each sachet even has your name on it.
Designed To Make Your Life Easy
Curated with unique supplements, our Pill Pack consists of 30 daily sachets that can be carried anywhere.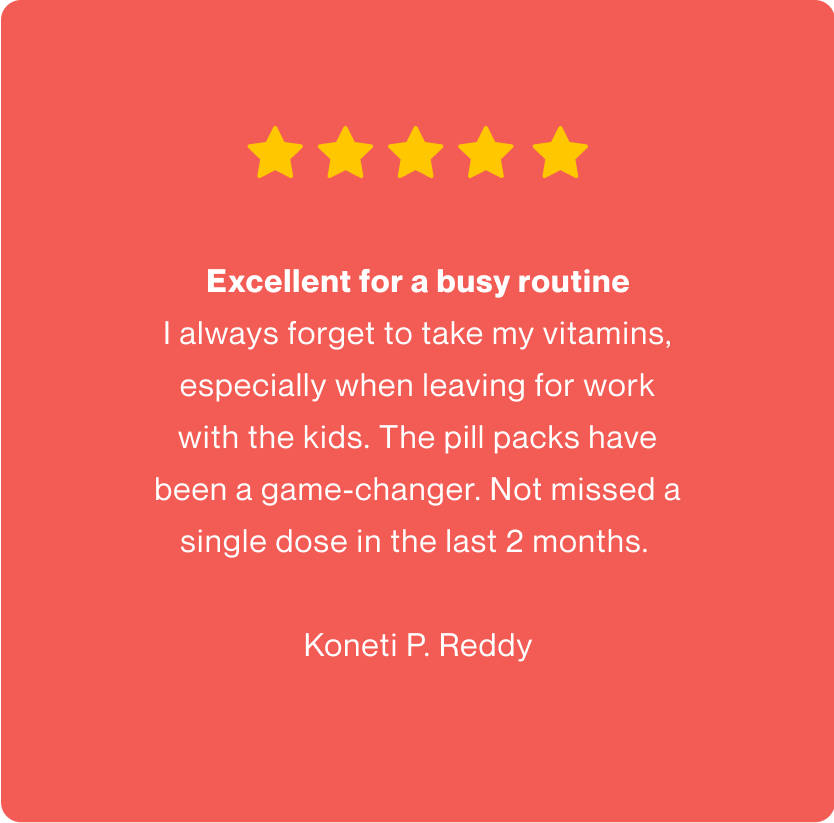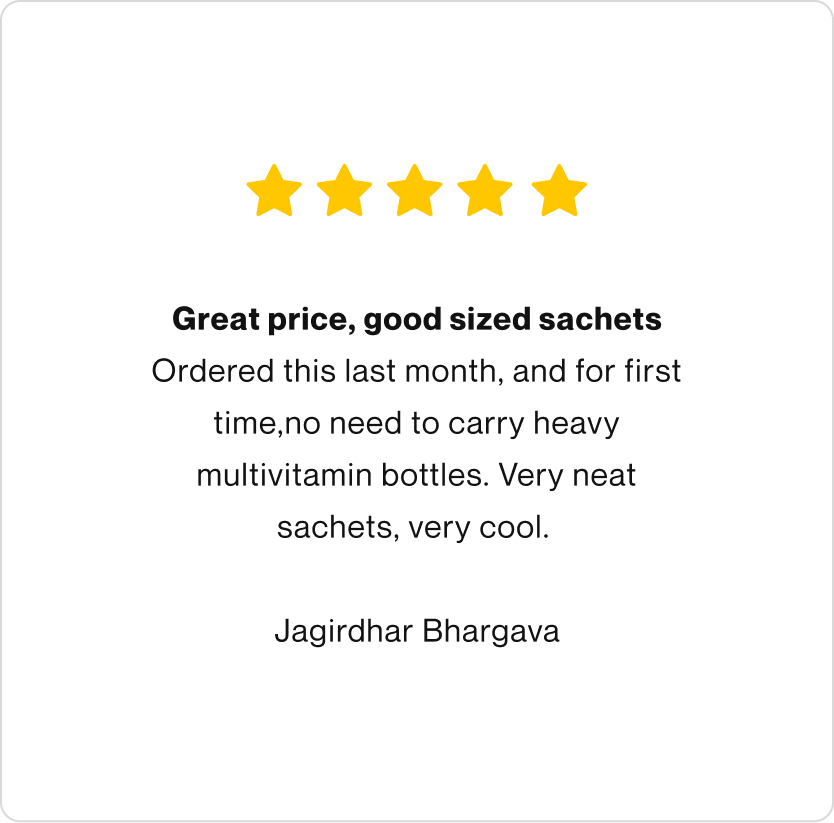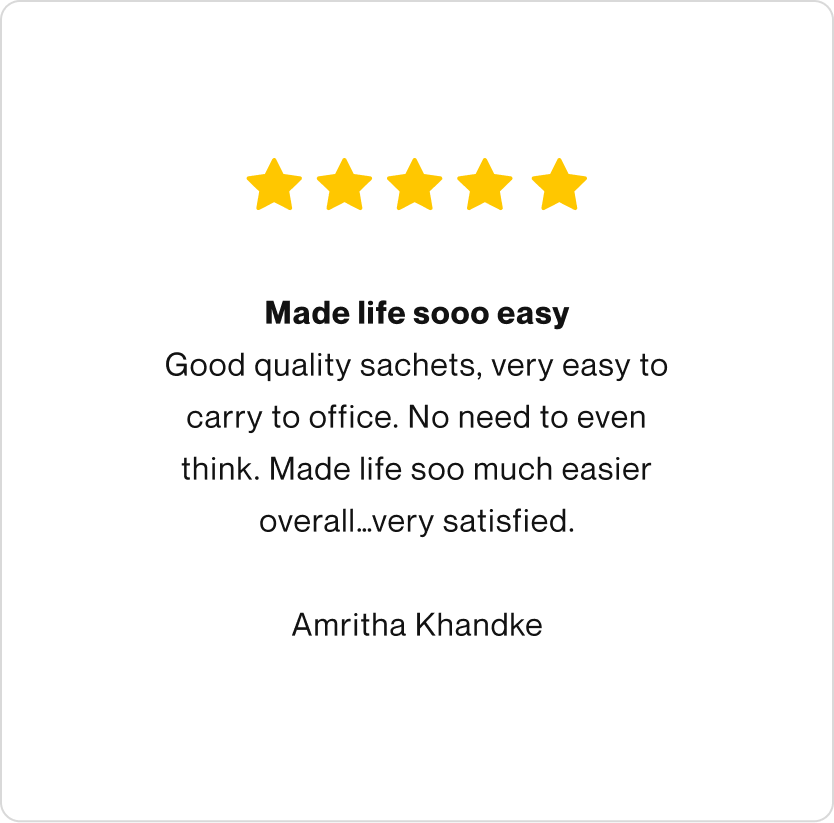 Not sure which supplements you want in your Pill Pack?
Speak to out experts
Get a free call from our in-house Nutritionists for personalized recommendations
Book a Free Consultation
Take A Quick Self-Assessment
Find the right supplements for your health goals and body type after a short self-assessment
Start Now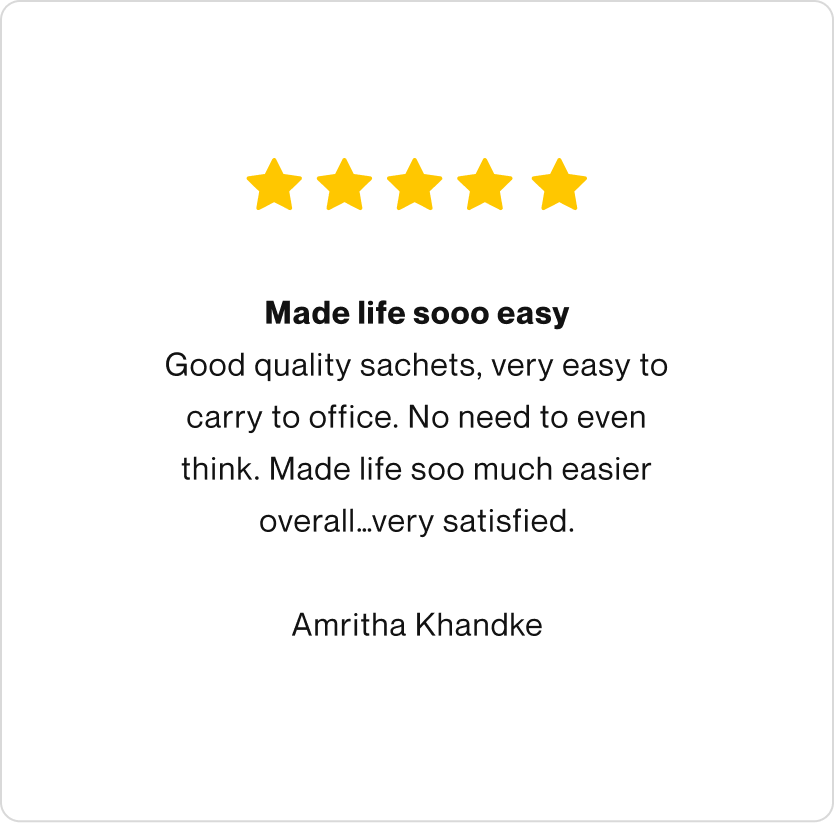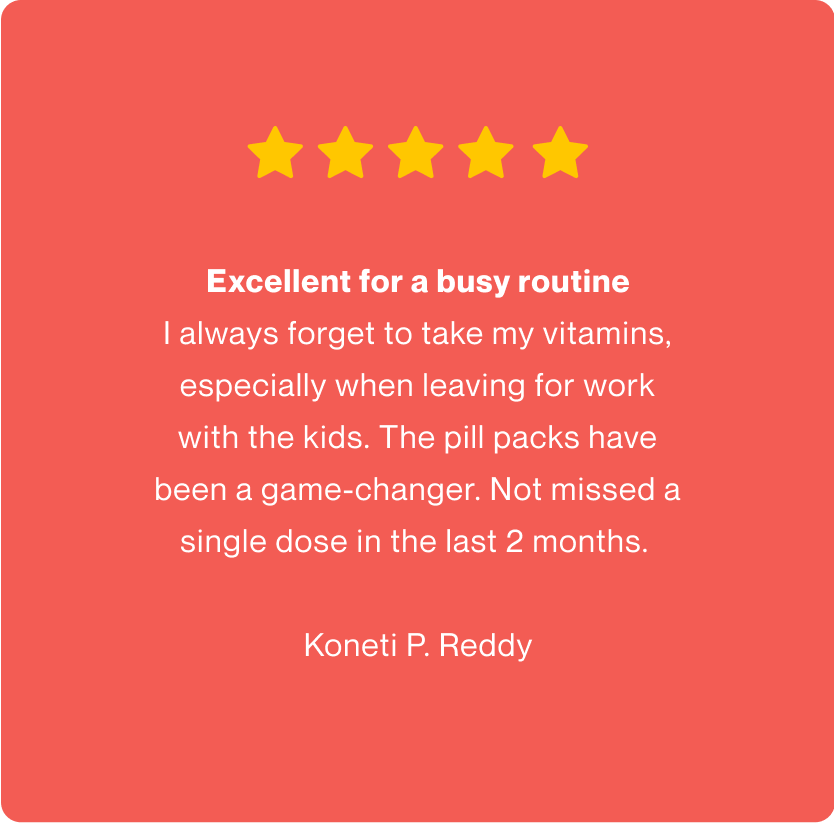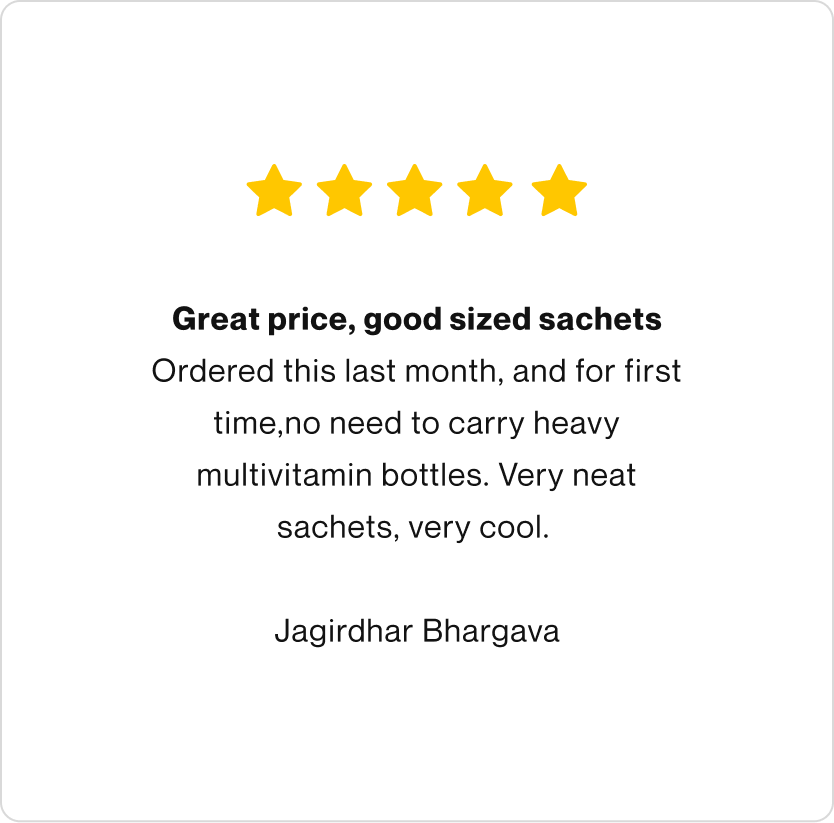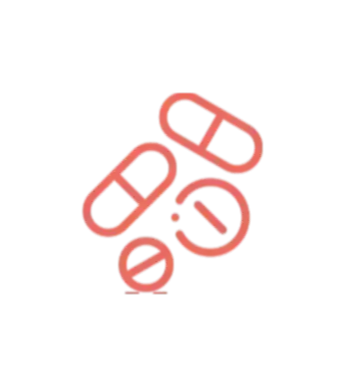 Chose the pills you want in the pill pack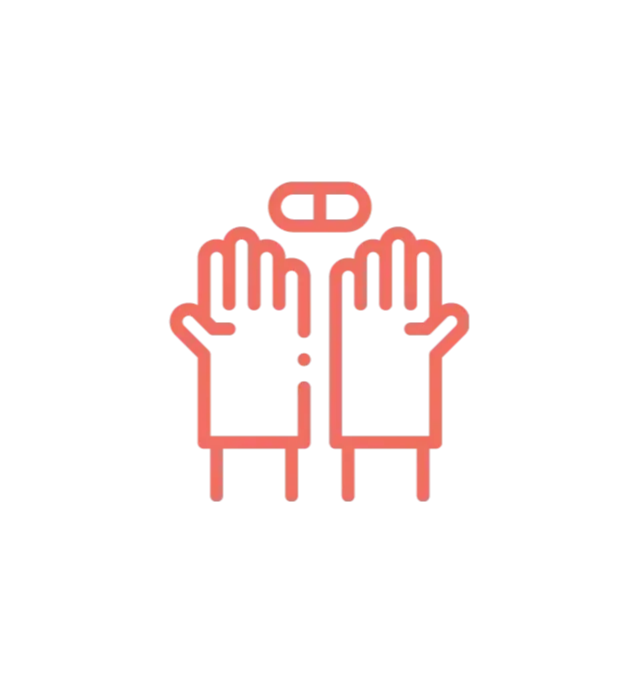 Our team curates personalized daily sachets with your selected pills.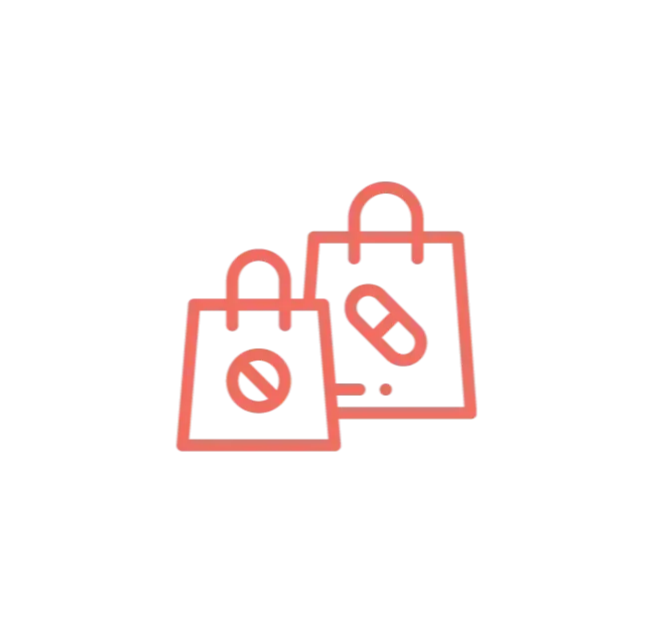 Get your customized Pill Pack with 30 sachets, delivered right to your doorstep.
Nutrition Simplified. Packaged With Purpose.
Our customized Pill Packs deliver a nutritional punch, covering your daily recommended vitamin and mineral requirements easily.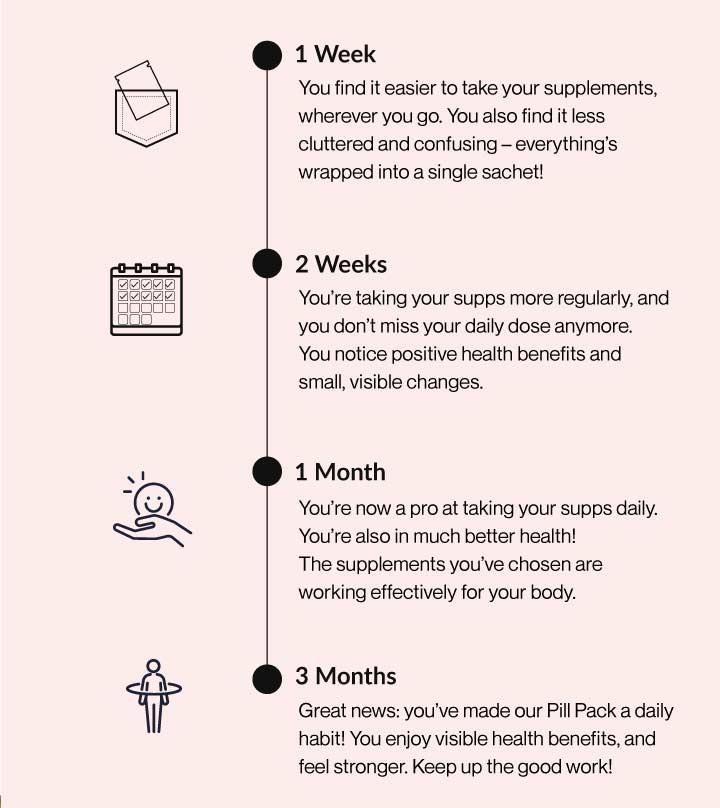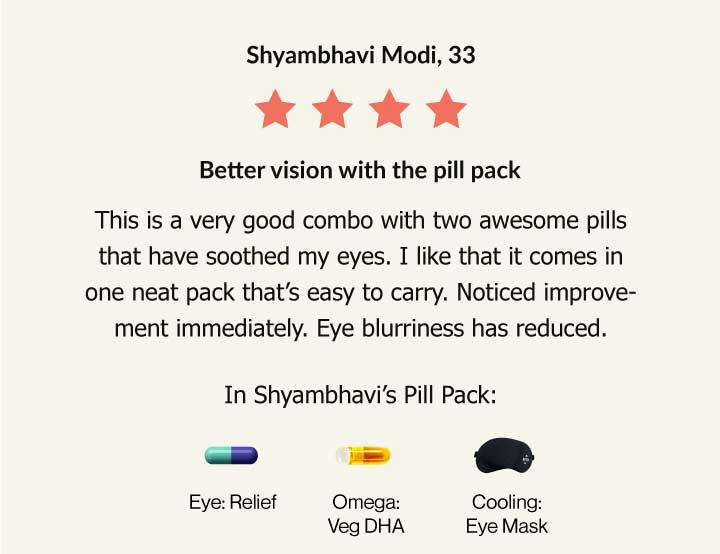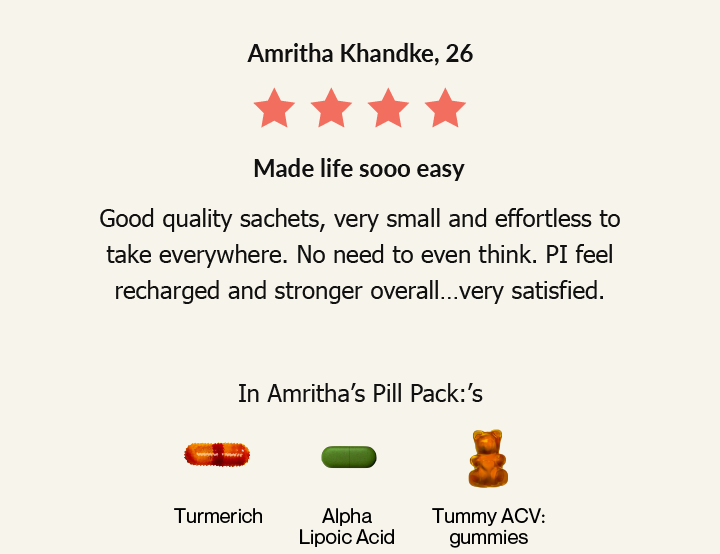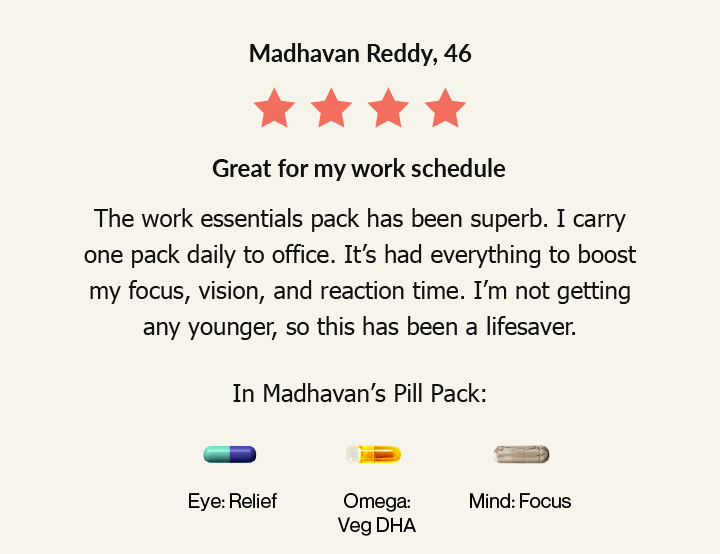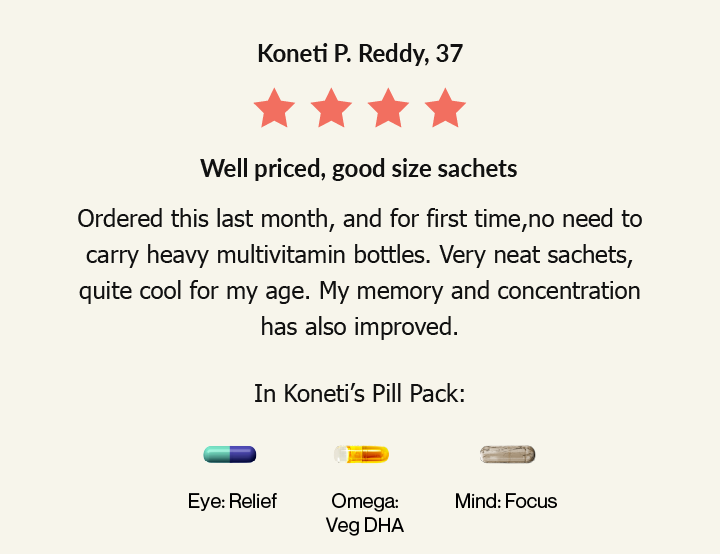 Not sure which supplements you want in your Pill Pack?