5 Reasons Turmeric Is The Solution To All Your Aging Problems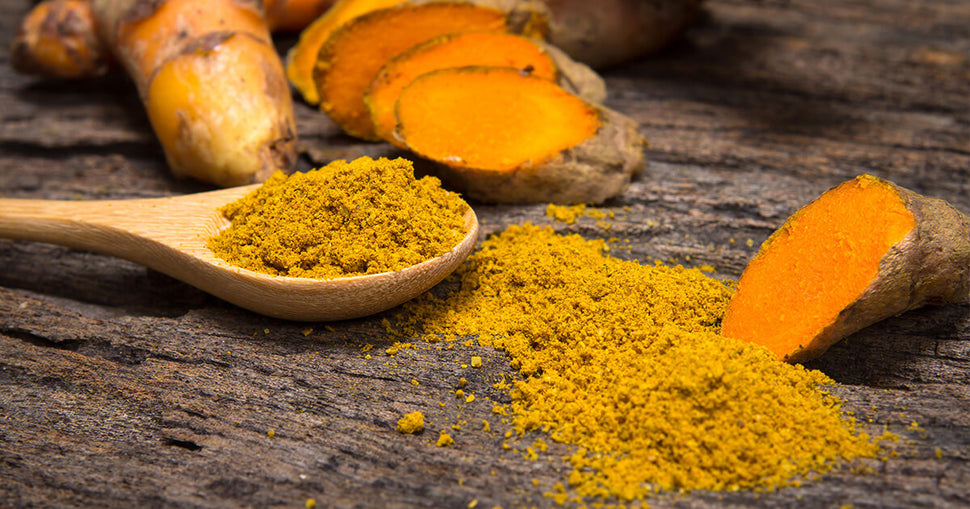 A grandmother's (or mother's) top solution to all health problems? Haldi! Scabbed your knee? Put haldi. Have a sore throat? Drink haldi. Got pimples?
A grandmother's (or mother's) top solution to all health problems? Haldi! Scabbed your knee? Put haldi. Have a sore throat? Drink haldi. Got pimples? Apply haldi. Haldi, haldi, haldi! Well, our grandmas and mom are not wrong, folks! Haldi or turmeric is the solution to a lot of the health issues we go through.
Did you know that turmeric is also the secret weapon against aging? Aging is inevitable; however, Turmeric possesses various biological properties that helps prevent signs of aging. Below are 5 benefits of turmeric for aging skin and reasons as to why turmeric should be a part of your daily life to feel young from the inside and outside!
1. TURMERIC'S KEY PROPERTY
Turmeric's many health benefits come from curcumin, the compound that gives it the distinct yellow color. They have powerful anti-inflammatory and antioxidant properties that help with fighting foreign pathogens, repair any damage in the body, and protect the body from free-radicals. 1
2. SKIN & TURMERIC
Signs of aging on the skin are caused due to various intrinsic and extrinsic factors some of which are; intrinsic: genetic background, hormonal activities, eating habits, extrinsic: smoking & drinking, pollution sun exposure. These factors can cause the skin to sag, wrinkle, or cause spotting and pigmentation taking away your youthful glow. Turmeric properties have antioxidants so strong that it can reverse the imbalance of pro-oxidants and antioxidants. Including turmeric in your diet or applying it to the skin as face masks can be very helpful. 2
3. HEART & TURMERIC
Did you know aging also affects the heart? Heart tissue, the elasticity of arteries, and the flow of blood through the system all get affected as we age. Turmeric's anti-inflammatory properties can help protect the heart from various diseases such as cardiac fibrosis, and atherosclerosis (plaque in heart vessels due to elevated levels of cholesterol and fat) and its antioxidant properties benefit the heart by reducing cholesterol as well. Curcumin's antioxidant action can also protect from obesity, induced cardiac surgery, and repair of cells found in heart muscles after a heart attack. 3
4. BRAIN & TURMERIC
Memory loss is quite common as you age and even more common today given our current lifestyle. 1 in 7 people is diagnosed with dementia. Turmeric's key property curcumin helps with memory and increases the brain hormone BDNF that improves the function of neurons encourages their growth and strengthens and protects them. 4
5. MUSCULOSKELETAL & TURMERIC
Like the most part in our bodies, bones, tissues, and joints also weaken with age. Bone density reduces overtime while joints become stiff and tissues in joints are altered. This causes osteoarthritis, osteoporosis, and sarcopenia. Though not proven to cure or help arthritis or joint disease, it is proven that the curcumin property in turmeric can prevent onset muscle soreness. There is still research on how turmeric can benefit the bones, muscles, and joints in detail; however, due to its power anti-inflammatory and antioxidant properties, they do help with inflammation and prevent diseases from entering the body. They are also a great cure to scabs and open wounds. Turmeric is beneficial to all parts of the body! Make sure to include a little turmeric in your routine to ensure you grow healthily and gracefully!