5 Mantras to be Successful in Life
02 Jan 2021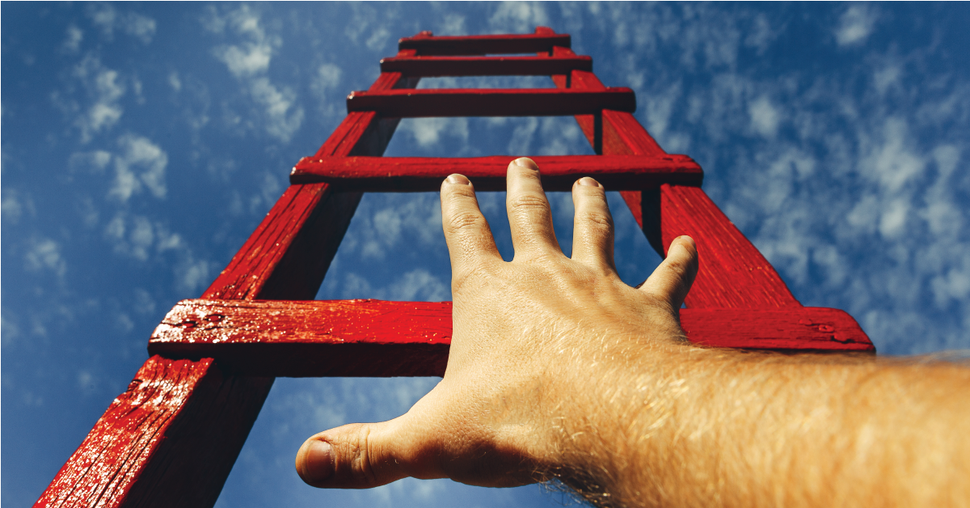 What is success? This is, perhaps, one of those questions to which no answer can be entirely wrong or right. To some success may mean wealth, to some, it's power while others see success as reaching their desired goal.
What is success? This is, perhaps, one of those questions to which no answer can be entirely wrong or right. To some success may mean wealth, to some, it's power while others see success as reaching their desired goal. Success is indeed a concept that has different meanings for different people. No matter what success means to you, it most certainly isn't something that comes by so easily.
Therefore, we have charted a list of success mantras that are followed by top business tycoons of India that can help you get started on your journey to success. So, if you want to know how to achieve success in life, leave whatever you're doing and read on!
Mukesh Ambani – CEO Of Reliance Industries Limited (RIL)
Mukesh Dhirubhai Ambani is the CEO of Reliance Industries Limited (RIL), a multi-billion dollar company started by his father in 1973. After the demise of his father, Mukesh took over the family business and has been instrumental in making it the globally known industry giant that it is today. Here are a few things, which according to Mukesh Ambani, can help you succeed:
Strong Desire To Succeed: If you wish to succeed, you must be hungry for it as the business world is not an easy one to thrive in. Keep your desires strong, because the stronger the desire to succeed, the more ideas will be born. Not all ideas may work, but being able to think and innovate is what will help you grow. Therefore, the fire inside you to succeed must keep burning.
Keep An Eye On The Happenings: Know your competitions, know your consumers, know your industry! Keep an eye on what your competitors are doing right and more importantly – what they're doing wrong because there's a chance to learn in everything. Know what your consumer wants and needs because only then will you be able to sell your services. Give your customers what they want and not what you have. Know every little detail about your industry – new inventions, new innovations, what's outdated, everything! Wondering where can you get all this information? The media. Follow industry news channels, read economy-centric papers, skim business magazines ensuring you get what you need. Pay attention to the details.
Take A Chance: Many don't succeed in life because they are too afraid of failures and don't think big, to begin with. If you wish to have a successful life, you must take risks. Of course, your very first plan will not turn you into the most powerful person in the world, but it will definitely teach you what you need NOT do in order to succeed.
Listen To Your Instincts: Sometimes when your mind and instincts conflict, don't get impulsive and make a decision that seems to be right and perfect. When your instincts suggest otherwise, calm your thoughts and think about the bigger picture. Weigh the pros and cons of every single detail. Be satisfied with your decision and do not just convenience yourself. Your instincts are just as important as anything else.
Work To Be A Brand: To be successful you must stand out and to stand out you must be different. Don't just work to be a provider, be a brand that people know about and can associate with. Build a brand identity that's hard to forget.
Ratan Naval Tata – Former Chairperson Of Tata Group
Ratan Tata is one of India's leading industrialists and philanthropists, and the former chairman of Tata Group. He is also the recipient of the country's most distinguished civilian awards – Padma Bhushan and Padma Vibhushan. Ratan Tata is one of the most followed industrialists and here are his mantras of success:
Trust Your Team: Nobody can build a multi-million dollar business alone. You need to have a team and you must work together. Having trust in your team members is extremely crucial because when you show trust, they show loyalty and help your business grow.
Know Your Weaknesses: Knowing your strengths is good, but you must also know your weakness if you wish to succeed. Evaluate your weaknesses and work to turn them into your strengths.
Take Breaks: You are not a machine but a human, so work hard but make sure that you take breaks to relax and pamper yourself too. Your physical and mental health is important you need to be fit if you wish to reach your goals in life. Don't be so serious about everything, enjoy life as it comes!
Innovate: Those who copy or imitate others can be successful for a brief period of time, but can never succeed in the long run. Therefore, think out of the box, accept new ideas, and innovate.
Be Humble To Fellow Beings: Your wealth and power won't really matter after a point in time. If you wish to become a leader and make your name unforgettable, you must be humble with each and everyone you meet in your life, because it's your character and personality, more than your money, that leaves a mark.
R. Narayana Murthy – Co-Founder Of Infosys
Titled as the 'Father Of Indian IT' by Times magazine, Narayan Murthy is one of the top business tycoons of India who co-founded the giant – Infosys. He is also a recipient of Padma Vibhushan and Padma Shri, India's top civilian awards, and here's his secret to success:
Be Trustworthy: Leaders have to be trustworthy being high performers. If there is a problem, a downfall, or bad news, you must share it with everyone who's involved in it such as your investors, partners, the team who worked on it, etc. Hiding your failures or setbacks will only make your actions doubtful. Therefore, be loyal to yourself and your business, and be a person who can be trusted.
Don't Take Things Too Seriously: Don't let the things happening around pressurize you and push you to take wrong decisions. Maintain your pace and keep going like you usually would. Never allow the chaos around distorts your focus.
Be In A Good State Of Mind: Your mental state determines your energy and has a huge impact on your decision making processes. Therefore, make sure that you are in a stable state of mind while making big decisions for your business.
Know Your Competitors: Underestimating your competitors is a rookie mistake to make because you never know who'll emerge as an underdog. Therefore, keep an eye on your competitors and learn from them.
Believe In Your Ideas: Every groundbreaking innovation was once an idea people thought was impossible or downright stupid. But those who had faith in themselves and confidence in their ideas made history. So, if you too wish to leave a mark, trust yourself, be confident, be positive, and never be afraid of introducing new ideas.
Falguni Nayar – Founder Of Nykaa
Falguni Nayar was the Managing Director of a renowned bank before she decided to call it quits and indulge in a completely different niche. Falguni had no previous experience of online marketing but had an idea and passion for make-up that drew her into the business. Today her brand, Nykaa, is worth millions and is known to every Indian woman. Here are Falguni Nayar's success secrets.
Gain Your Customers' Trust: Your customers are what make you successful. Their trust in your brand and your product is the most important thing. Therefore, keep your commitments, make sure that you deliver your promises, and offer your customers what they need.
Make Your Presence Matter: Be seen, be creative in showcasing your brand. Let people know about your brand even if they do not need your products. Advertise your brand creatively and let it become the name people associate the industry with. Like in India today makeup means Nykaa.
Be Smart About Your Money: Spend where it's needed, save where you can. Be smart about monetizing your money. Understand the industry, the underlying demands, and how your product can meet the demands before you invest your money and energy. After evaluating everything, chart a strategy for investment. Impulsive decisions don't work in favor of building businesses.
Remember, You're Not In This Alone: Sure this is your brand and your dream but you alone cannot make it successful. You need advice, opinions, and help from others as well. Do not be afraid to ask for help from your colleagues and team members when you need it. Involve them in your discussions too. Even though the final decision will be your call, try to hear other opinions, maybe you'll get a better idea for something.
It's Never Too Late To Begin: If you want to start your own business you can do it at 18 or even in your 30s. It is never too late to start a new chapter in your life, as long as you are focused, determined and committed to it.
Lakshmi Niwas Mittal – CEO And Chairperson Of ArcelorMittal
Lakshmi Mittal was India's first businessman to be listed in the Top 10 of the Forbes World's richest list. From being a trainee at his family-owned steel business to being the CEO and Chairperson of one of the world's largest steel-making company, here's what Lakshmi Mittal followed to reach where he is today:
Be Brave And Bold: Success does not come easy, and it's a fact, but that should not be your excuse to not try. Bold decisions are not always ideal and free of risks, but they could be very transformative in business.
Grab Opportunities: Grab every opportunity that knocks on your door, right from the start. No matter how small or big it may be – just take it! Every opportunity will help you learn and grow, and you never know which one will help you reach your goals faster, or maybe even make them bigger!
Knowledge Is The Key: Keep learning, this mantra for success can never go in vain. There's something to learn in everything. Keep yourself open to learning, because you never know which life teachings, or which random fact you read somewhere may help you in your success journey.
Be A Person Of Action: As it's rightly said – intention without action is procrastination. No matter how meticulously you plan your success, you will never achieve it, if you don't work for it. This is an absolute no-brainer! You need to work hard, be committed, and dedicated to your goals and your plans in order to be successful in life. Hard work certainly goes a long way, so don't procrastinate; be a person of action and show the world what you're capable of.
Be Responsible: Your company's long-term success is directly dependent on how responsible you are and how well you can manage your responsibilities. Being responsible not only provides you with new and more opportunities but also builds a good reputation for you and your brand which can help you grow.
Categories
Choosing a selection results in a full page refresh.
Press the space key then arrow keys to make a selection.