Pandemic Pregnancy: Here's How You Can Ensure Safety & Precaution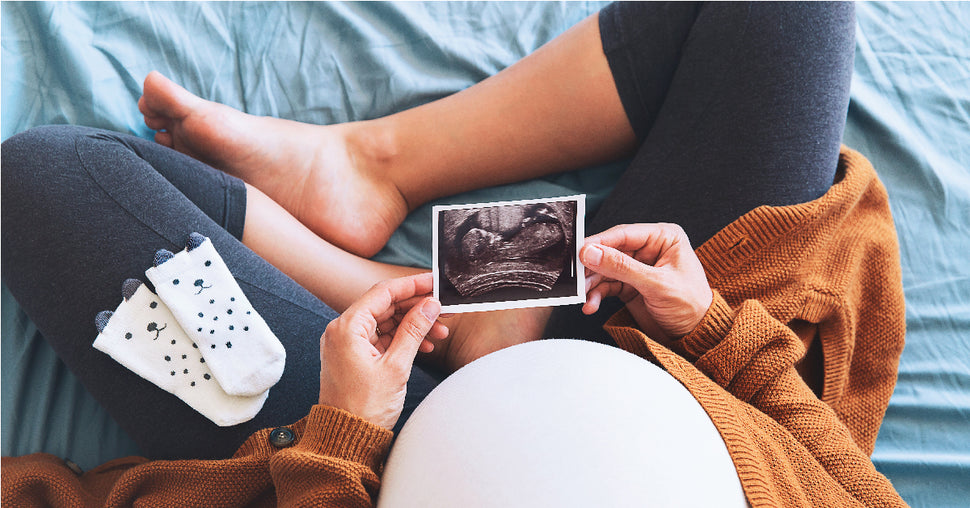 From Niki Minaj to Virushka and Katey Perry to Kareena, a lot of celebrities have given us good news during this dreaded pandemic lockdown. Some have already welcomed their little angles and some will, in the next few months.
Being pregnant is stressful as much as it is exciting. There's a lingering fear for the health of the mother and the baby, and in a pandemic like such, the fear increases a hundred fold.
If you and your spouse are expecting a baby soon, there must be a hint of stress and concerns that may come in the way of your excitement. We can imagine what you must be going through. This article is our attempt to relieve your anxiety by answering a few questions. Read On!
Hospital Visits
It is advised to avoid visiting hospitals unnecessarily, to dodge even the slightest chance of being infected. Instead, opt for online or telephonic consultations whenever possible, and consult your doctor before visiting the hospital. Visit only when extremely necessary.
In case of an emergency when you have to go to the hospital, ensure that you take the following safety precautions:
Wear a mask without fail

Carry a hand sanitizer and wear gloves

Avoid touching anything unnecessarily on the way and especially in the hospital

Keep sanitizing your hands frequently. Ensure you do it especially after you touch something

Bring limited people with you to minimize the chances of infections
Delivery, however, must be done at a hospital as there are tons of complications that can arise during and post-delivery. This must not be neglected in the fear of getting infected as it is only a possibility.
Managing Mommy-Anxiety
Experiencing anxiety when you're pregnant is normal. And it's not surprising if you're experiencing it even more during this pandemic, it is normal too. However, it is essential to keep your anxiety under control as it may affect the development of your baby. Here are a few things that you can do to keep a tab on it :
Avoid the constant news updates

Talk to a friend or a family member to share your feelings

Consult an experienced person or a doctor when you have doubts

Distract yourself

Stay active as best you can

Try meditation

Eat well

Drink plenty of water

Establish regular sleep habits

Be kind to yourself
Worried About Being Infected And Passing It To Your Baby?
It is normal to fear the possibility of being infected and passing it to your baby. But to your relief, there's no evidence to suggest that testing positive for the virus increases the risk of transmission or miscarriage. Most of the available evidence suggests it is highly unlikely for the baby to be infected in the womb even if the mother has the disease.
Although there's one alarming thing – there is an increased number of premature babies being born to women infected with coronavirus – that experts are still trying to find the exact reason for. It is unclear whether coronavirus caused these premature births or if it was recommended to benefit women's health .
Delivery And Doctor's Availability
Worrying that doctors, even obstetricians, not being available for you during your delivery is also normal. To think that all the doctors will be diverted by the emergency is very common. However, hospitals will ensure that you are under professional hands when you go under labor. Ask your doctor or your healthcare team about the arrangements made for your delivery .
Post-Delivery Care
Practice Social Distancing: Of course, you'll be excited to introduce your little angel to your family and friends, but given the pandemic situation, social distancing remains the key to ensure your child's safety. Do not invite people who don't live with you to come see the baby, at least for a few months. Use social media and video chat platforms to connect with your extended family and friends and introduce your baby.
Keep A Sanitizer Handy: Ensure that all caretakers, siblings, and everybody wash their hands frequently, and especially before touching the baby. The baby should only be around people who live in the house and have no symptoms. If a family member shows symptoms, make sure that you home-quarantine the member and isolate the baby from them as much as possible.
Stay Home: If your spouse or any other family member has to go out for work frequently, make sure that they take a bath and sanitize their hands before touching the baby. Also, try and avoid taking your baby out of the house unnecessarily to prevent exposing them to the virus.
Use Soap Instead Of Sanitizer For The Baby: Using an alcohol-based hand sanitizer is not considered safe for babies. The sanitizers that are safe for newborns are usually alcohol-free and are not effective in killing the virus. Therefore, if you want to sanitize your baby, you can use plain soap and water.
Clean Public Areas: Ensure that you sanitize and sterilize each and everything that you buy, before using it. Wash the clothes thoroughly before making your baby wear it. Wash and sanitize toys before giving it to your baby. Sterilize milk bottles and breast pumps well and as instructed. Consult your doctor when in doubt about anything .
Breastfeeding With The Risk Of COVID
As of now, no study shows risks associated with breastfeeding even if the mother is suspected or confirmed with coronavirus infection. This means you can breastfeed your baby without any fear. The benefits of breastfeeding outweigh the risk of transmission.
Although breastfeeding may not transmit the infection directly, the close contact between you and your baby may increase the chances of it. To minimize the risk of transmission, you must :
Wash and sanitize your hands before feeding or touching your baby or their milk-bottles

Try to avoid coughing or sneezing while you feed

Wear a face mask, or ensure you cover your nose and mouth while feeding

Consider using a breast pump if you want to further minimize the risks

If you are using a breast pump, follow instructions for cleaning and sterilizing properly